Do you know what is sales funnel? or even do you know what is funnel? No! then don't worry today we will going to discuss about what is sales funnel and its main components.
In my language, a Sales funnel is a path, created by you, which people follow before becoming your customer.
Actually sales funnel is very similar to normal funnel we use in our home.
On top of the funnel, we put the traffic, and at the bottom of the funnel, we get the money.
In between, there are lots of things that happen with the traffic, which convert it into money.
There are many different types of sales funnel available, each useful for different purposes.
If we talk about most basic type of sales funnel then it is consists of 3 parts-
TOFU (Top of the Funnel)
MOFU (Middle of the Funnel)
BOFU (Bottom of the Funnel)
Let's understand this in more detail-
1. Top of the Funnel
In the top of the funnel you create awareness about you and your product.
You can do this through –
Blogs
Youtube Channel
Instagram page
Facebook page
Linkedin page
etc
For this you have to create lots of content on the different platforms, where your audience are present.
The more content you have, the more attention you get.
2. Middle of the Funnel
In the middle of the funnel, you have to convert those visitors into leads.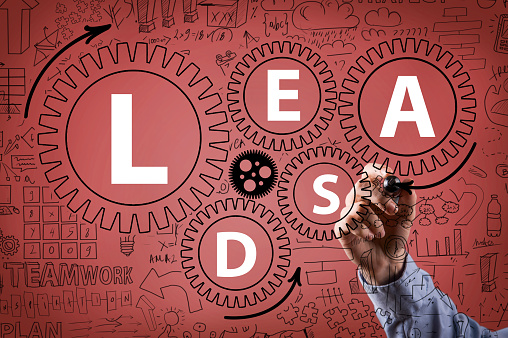 *Leads– Leads are the details of your potential buyer(which mostly contain a name, email, and phone number only).
So to convert those visitors into leads, you have to give them some lead magnet.
*Lead Magnet- In Digital marketing, lead magnet is something which you give your visitors for free, which is very valuable, and in return they give you their name and email.
You may be thinking that, but Bharat how can we create these lead magnets?
Creating lead magnet is not a very complicated tasks, but first let understand what can by your lead magnet.
Lead Magnet types-
E-book
Case Study
Implementation Plan
Checklist
Workbook
Webinar
Cheat Sheet
Strategy Plan
Etc.
Your work not end just after collecting the leads, but from here your main work starts.
Now you have to nurture your leads, by providing them value through emails.
3. Bottom of the Funnel
Now come, the last part, which is the bottom of the funnel.
Here you have to pitch your leads to buy your products or services.
You can do this in emails and through webinar also.
This is the most important part, since this decides the amount of sales you get.
**Secret Tip– Webinar is the best way to get sales directly.
Conclusion
So, Thank you guys for reading this article. I tried my best to explain to you what is sales funnel in simple language as possible.
If you like this blog then don't forget to share it with your friends and family who need this.
And if you have any doubt or query you can ask me in the comment section. I will try to reply as soon as possible.
If you want to connect with me than you can connect with me on Linkedin.